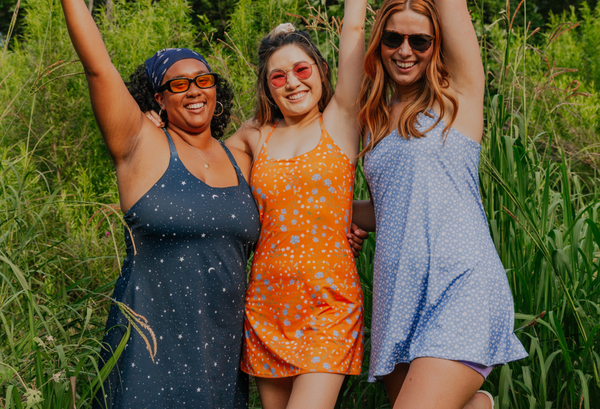 Meet Our Hybrid Swim-Meets-Exercise Dress
Our all-in-one fit lets you enjoy the freedom of movement in & outside of the water.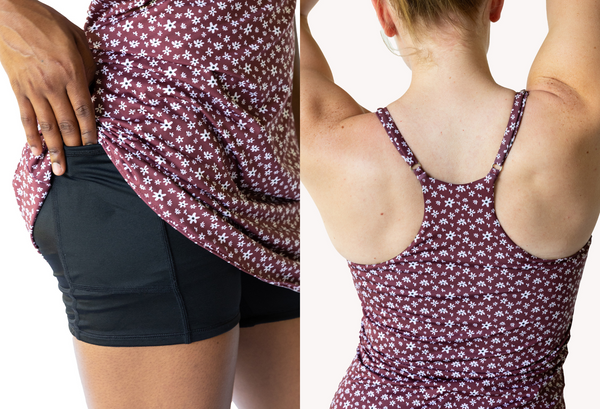 It's All in the Details
This versatile dress is made with a built-in shelf bra for cup sizes A-H, adjustable shoulder straps, pockets, leg grippies, and pockets (on both sides!).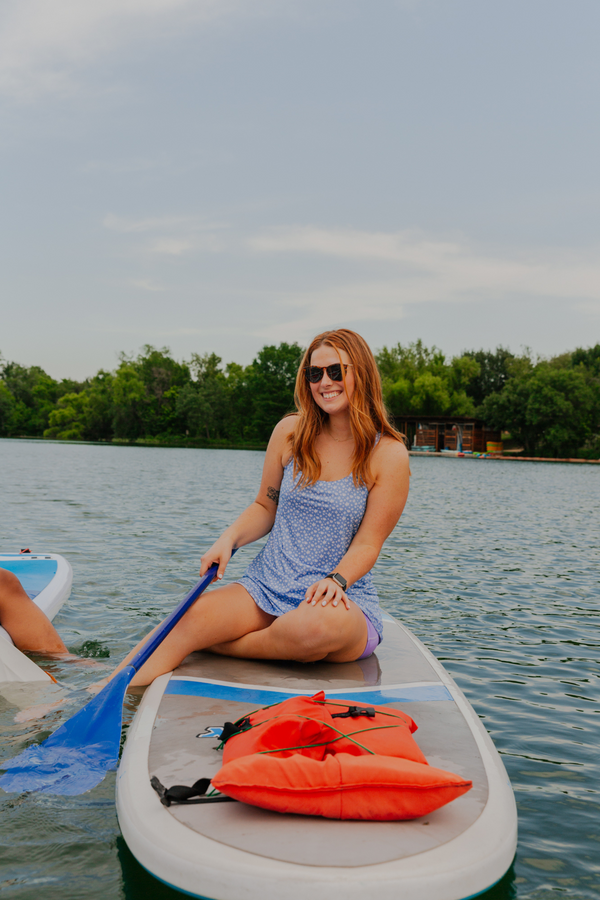 Why "Play"?
We view Play as a mindful recess, helping us focus on joyful movement and tap into the present. Hiking, reading, or brunching – what's your Play thing?
Love it
Confidence booster! Fits well for large breasts. I keep looking for excuses to wear it again and again.
One of the best things in my closet
This play dress has changed my life. I find myself reaching for it even if I've already worn it for 4 days in a row. It's like that sweatshirt that you never want to take off. It is just SO versatile, a true "day to night" outfit that was huge in the early 2000s. You can wear it without changing to a walk in the park, brunch, the pool, and even dinner or a bar. It looks amazing in person, the pockets hold everything you need (without looking bulky), and its literally life changing. As soon as they come out with another pattern I like I will be purchasing it expeditiously. SO worth the price!!!!
Play dress
I love this dress and have been wearing it all the time. The shorts are long enough that they protect your thighs, which I love. I'm about 160 pounds, athletic but not thin, and the large fits well. Would love to see this restocked in Wilde, I would buy it immediately.
Unexpected Perfection!
Plus size older woman here. Bought two! And awaiting a third. Fits comfortably, supports the 42D girls, and looks cute! Functional for around the town, camping, swimming. Try one!
Absolutely LOVE
I bought this suit to wear during my pregnancy. I'm usually a 2xl, I bought a 4xl to accommodate my growing belly. It's so flattering and so comfortable! I will definitely order more!