Better Fitting Bikinis
We're the first brand to make bikini bottoms based on your butt size. Never have too much or too little fabric and always have the perfect fit.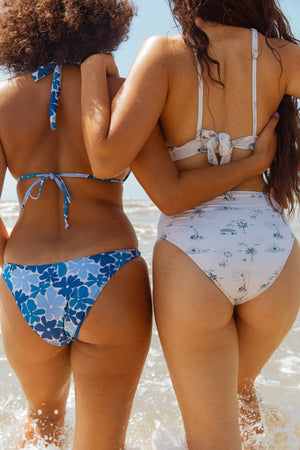 Our sizing metric offers two butt size options for every hip size. Take our Fit Quiz and get $15 off your first order.
Vibe With Us
Vibes are what we call our prints – complete with a matching persona and mood boosting playlist to make your swimsuit feel more like a friend.
Kitty and Vibe's sizing model is the future of swimwear.

Kitty and Vibe is taking the anxiety out of swimwear shopping.

Kitty and Vibe is resonating with shoppers everywhere.

Kitty and Vibe's hip and butt-focused sizing chart will make your life so much easier.